Our physiotherapy team has a deep knowledge of human anatomy and biomechanics allowing each of them to thoroughly assess, evaluate and pin-point the right area to be treated.
Our physiotherapists take the time to listen and provide education to empower you to take charge of your own health. Initially we focus on using symptom management strategies to alleviate your pain while obtaining an understanding of your goals, following which we focus on regaining mobility, increasing strength, and improving functional tolerance to help our clients reach their fullest potential.
Ramneek – Physiotherapist
Ramneek is a born and raised Calgarian who is passionate about continuing to serve the Calgary community. After high school she attended the University of Calgary where she obtained a Bachelor of Science. Following completion of her undergraduate degree, Ramneek attended the University of Alberta for her Master of Science in Physical Therapy. Since graduating as a Physiotherapist, Ramneek has completed further training in Acupuncture, Dry Needling/IMS, vestibular rehabilitation, TMJ dysfunction, Mulligan concepts, and manual therapy. Ramneek has contributed to the physiotherapy profession in many ways, including mentoring physiotherapy students for practicums; being an interviewer for the University of Alberta's physiotherapy admissions multiple mini-interview (MMI); being an examiner for mock physiotherapy clinical licensing exams; and enrolling in ongoing professional development courses. Ramneek's treatment approach is based on a holistic focus which includes client education, graded exercise therapy, manual therapy, and needling as appropriate. In her free time Ramneek enjoys traveling, hiking, reading, yoga, and working out at the gym.
Melissa – Physiotherapist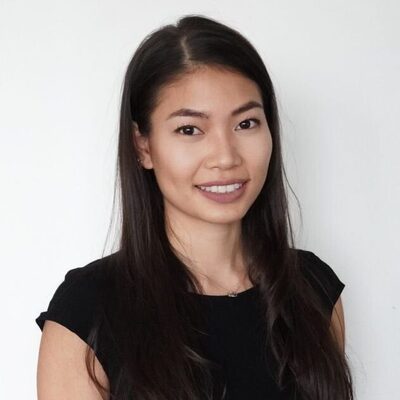 Melissa is a Registered Physiotherapist treating orthopaedic and pelvic health conditions. After obtaining her Bachelor of Science in Kinesiology degree from the University of Calgary, she further pursued and completed her Master of Physical Therapy degree at the University of Western Ontario. She has since completed additional courses in pelvic health physiotherapy, Functional Dry Needling, and manual therapy.
Melissa believes strongly in helping you to understand your condition and addressing the root cause of your concern in addition to treating your symptoms. Melissa will work with you to create a personalized treatment plan based on your goals for rehabilitation, injury prevention, and overall function. Melissa's treatment approach primarily consists of patient education, manual therapy, Functional Dry Needling, and functional exercise.
Outside of the clinic, Melissa enjoys staying active by weightlifting and spending time in the great outdoors.
Lilac obtained a BSc in Kinesiology from the University of Waterloo (1991) with focus on exercise physiology, biomechanics and ergonomics. She then obtained a BHSc in Physiotherapy from McMaster University (1995). She has over 20 years experience with patients in a variety of settings from hospitals to rehabilitation facilities to in-home settings particularly with complex medical and surgical patients. She had a particular interest in orthopedic and neurological rehabilitation with the older population.
In the outpatient setting. Lilac has additional training and certification by the Alberta College of Physical Therapy to use "dry needles" or IMS (Intra muscular stimulation). She also has additional training and a certificate in concussion assessment and management from SHIFT Concussion Management in Guelph, Ontario.
Lilac loves working closely with patients with a client centered approach knowing that their families and support systems also play an important part of their recovery journey. Lilac loves being active and enjoys playing ice hockey, road/mountain cycling, weight lifting, kickboxing, yoga, hiking, camping, kayaking, canoeing, downhill skiing and anything that takes her outdoors. Years ago, Lilac was a competitive skydiver with several World Records, US National and World Championship titles. 
Recovering from surgery and many injuries herself, she can relate directly with patients in the recovery process. Keeping healthy, fit and pain free is Lilac's passion in life and she is grateful to be able to share this with others and to be able to help them attain a better freedom of movement lifestyle!
Katie – Administrative Assistant
Katie is a proud  mom of two, who always keep her on her toes. When not at work she enjoys reading, writing and anything near water. Summer camping and getting away from the city is one of the best ways she likes to spend her time and recharge. She is excited to plan the next travelling adventure for her family and making memories with those closest to her, is what makes her happiest.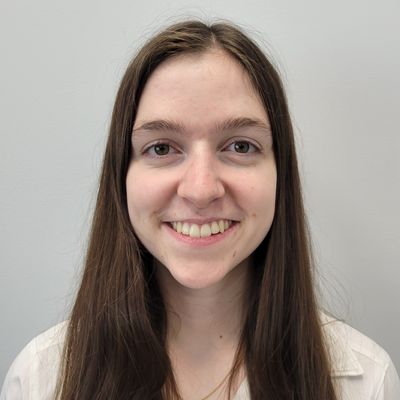 Amy was born in England and raised here in Calgary. She has always been very passionate about music and physiology. Now studying at the University of Calgary, she is working towards her Bachelor's of Kinesiology, and is hoping to continue to become a physiotherapist herself. In her free time, Amy continues playing music, loves traveling to new places, enjoys going camping, and enjoys training in martial arts, learning new languages, and spending time with her friends and family as much as possible.
Talk To Us On Our Live Chat
Check out our chat function *the green circle with the speech bubble, to ask any pressing questions you might have right now. Otherwise give us a call!